Vancouver Airport (YVR)
Use this website to quickly find the most important information about Vancouver Airport: Flights (Departures, Arrivals), Parking, Car Rentals, Hotels near the airport and other information about Vancouver international airport. Plan your travel to Vancouver Airport with the information provided in this site.
Vancouver Airport (IATA: YVR, ICAO: CYVR), is the international airport serving Vancouver and surroundings. It is the second busiest airport in Canada in terms of passenger traffic behind Toronto Pearson Airport. The airport is located in Sea Island, Richmond, British Columbia. About 12km (7,5 miles) southwest of downtown Vancouver.
Vancouver airport is a hub for Air Canada and a focus city for WestJet as well. It is also an operating base for Air Transat. Vancouver airport has nonstop flights daily to Europe, Asia, Oceania, United States, Mexico and other airports within Canada.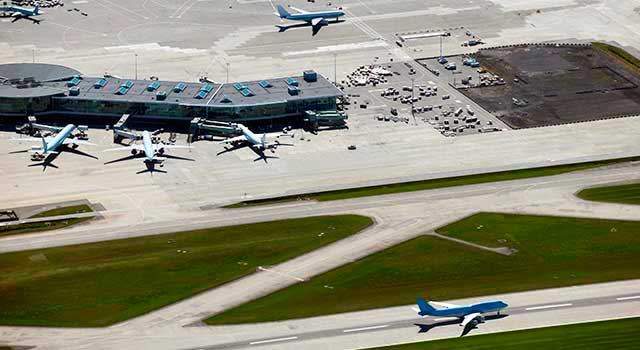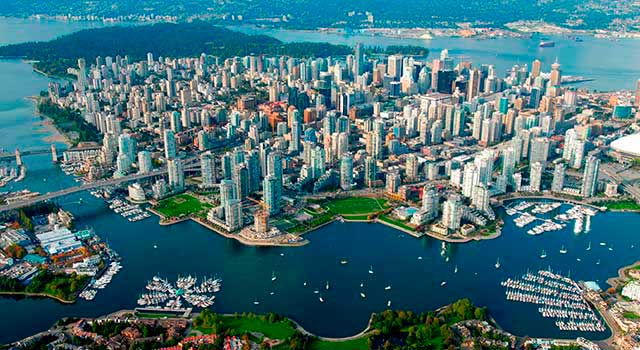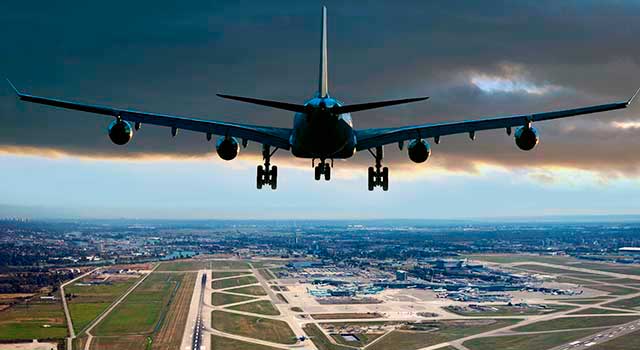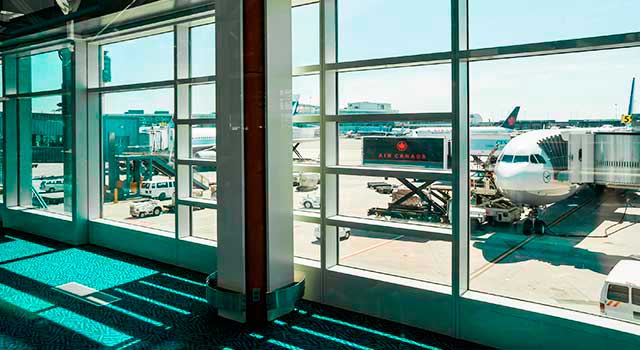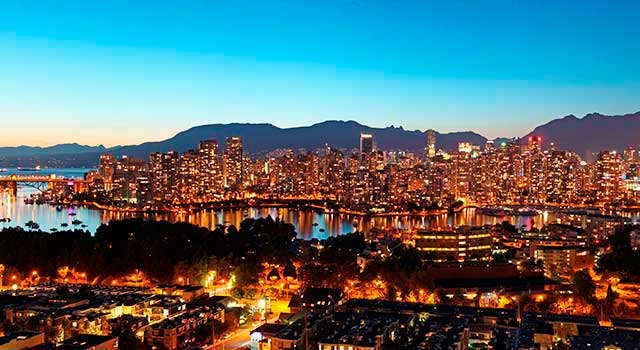 The airport has three runways. YVR it is also one of the few major international airports to have a terminal for scheduled floatplanes.
In 2015 the airport handled 20,315,978 million passengers, this number is the top one in terms of passenger traffic at the airport.
Terminals
It has one main terminal divided in two different areas: International and Domestic.
- International Terminal: It has two concourses: D and E.
- Concourse D: All gates can handle flights arriving from all international and US origins. There are 2 jet bridges that can handle the Airbus A380. Gates form D50 to D52 sometimes handle domestic flights.
- Concourse E: It operates with the majority of US-bound flights with the exception of flights from an international origin or flights that depart after 8.30pm.
- Domestic Terminal: It consists of three concourses: A, B and C.
- Concourse A: WestJet Encore is the unique airline that uses Concourse A.
- Concourse B: It is used for domestic flights by Air Transat, First Air, Air North, Central Mountain Air, Sunwing Airlines and WestJet.
- Concourse C: It serves as a hub for Air Canada and Air Canada Express domestic flights. Gates from C50 to C52 sometimes are used to handle international arrivals/departures.
- South Terminal: It is another terminal that serves regional airlines that fly (most of them) within British Columbia, helicopter or chartered flights.
Facilities and Services
In Vancouver airport there are lots of restaurants divided between domestic and international areas as well as shops, duty-free shops, cafés, restaurants, bars, etc.
Vancouver airport offers the possibility to all passenger to take food on the fly in a travelling bag.
A part of these services, the airport offers as well the following ones among others:
- Banking & Currency
- Baggage Storage
- Health Care Services
- Spa and Beauty
- Lounges
- Clothing Cleaning & Repair
- Hotels and Conference Facilities
- Postal Service
Rental Car
To rent a car is one of the best options of transportation in Vancouver .Check the different options here!
Transport
- Rail: Canada Line rapid rail links Vancouver airport to downtown Vancouver. Travel time is about half an hour. Trains are accessible from both terminals, it is located between Domestic and International terminals. Passengers can arrive to Canada Line from arrivals and departures levels.
Ticket price: $5.
- Long Distance Buses: Whistler goes and comes back from Vancouver airport to different destinations. The service is offered from de depart area from both terminals.
- Hotel Shuttles: some hotels provide free shuttle service to go and come back from the airport. Please, ask to your hotel.
- Taxis: Taxis are yellow and wait on Level 2 of the Domestic Terminal and at the arrivals area of the International Terminal. All the taxis can provide wheelchairs or special needs assistance.
To get more information, please, visit the transportation online page.
Vancouver airport in numbers
- Located 12 km southwest downtown of Vancouver
- It is the second busiest airport in Canada
- Has one main terminal
- Has 3 runways
- In 2015 handled over 20 million passengers
- Is a hub for Air Canada
- Serves as a focus city for WestJet
- It has won several times different awards as an international airport
Contact information
Address: 3211 Grant McConachie Way, Richmond, BC V7B 0A4, Canada
Phone: +1 604-207-7077
Lost and Found
Located at the Customer Service counter, Departures Level 3, International Terminal.
Hours: from 09:30 to 17:30 daily.
Phone: 604.276.6104 or TTY/TDD 604.207.7070. There is also a World-wide Toll Free service available at 1.866.817.5243.